Yes we have some famous mats. Mats that appeared on TV and in the movies.
Waterguard Entrance Mats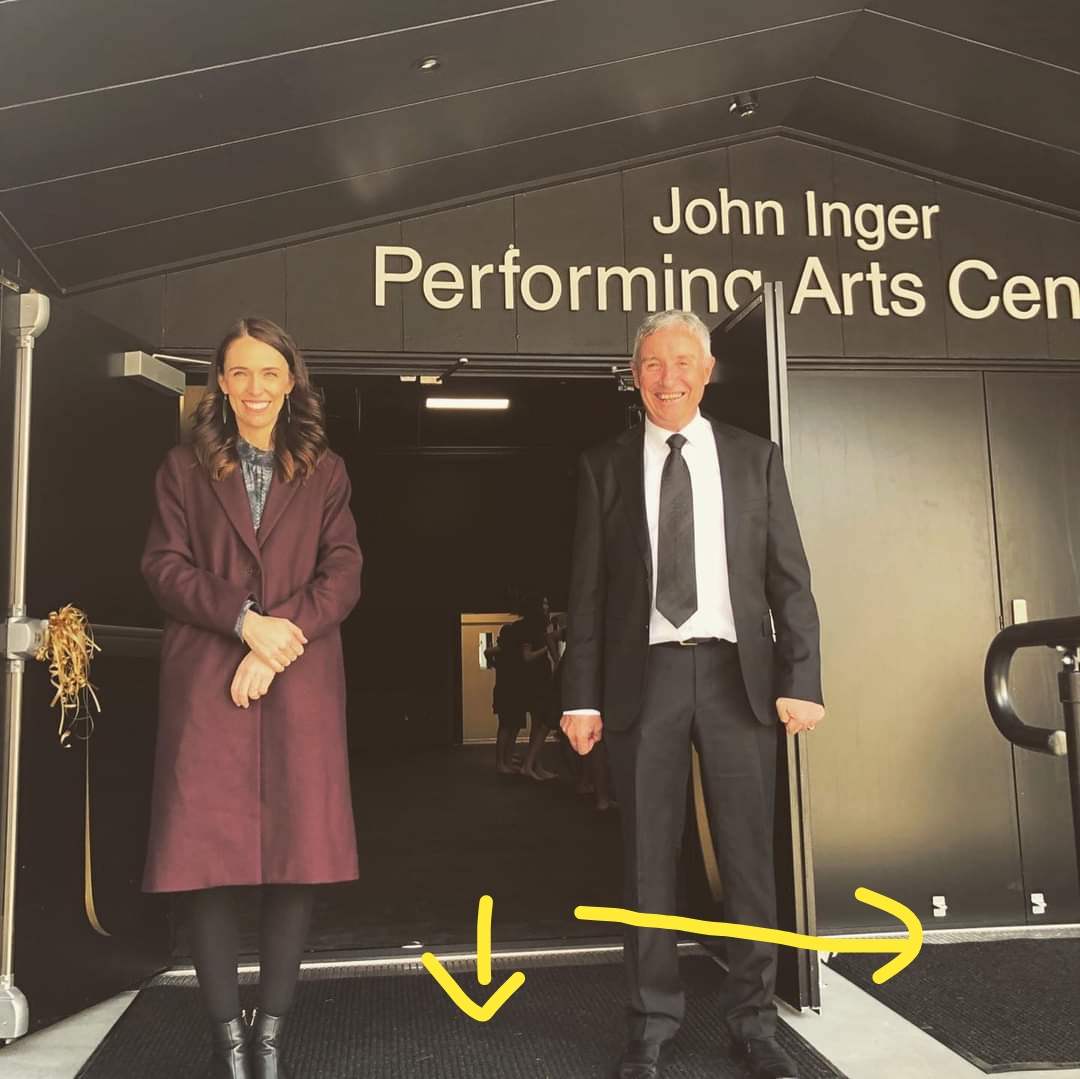 Our very own Jacinda has walked over the Waterguard mats at Morrinsville College on her recent visit to the College.
Sept 20
Industrial Comfort Open
On the very recent advert (May 19) for Kentucky Fried Chicken they have used Industrial Comfort Open under the table.
Tubetread
Tubetread was used in the making of Dr Who back in the 60s. Tubetread was the name of a supplier from Australia. Today we call it Tube Mat and Vynalite. My understanding (as it was told to me) was that it was used in the making of Daleks.
Safewalk Light
Safewalk Light was used in the making of the Lord of the Rings and the Hobbit. Not on the set but in the background where the actors and actresses had their breaks and ate their lunch.
Ultrasan
Ultrasan is used in the home kitchen of My Kitchen Rules Australia.
Salon Mats
Tabitha on Salon Take Over puts a Salon Mat in every hair salon she renovates. Sadly we don't offer this mat anymore as our hairdressers find it too small. We have designed and made our own Hairdresser mat, which barbers and hairdressers in NZ are very happy with.
---
If you have seen a mat that we sell on a TV show or at the movies, please let us know so we may feature this here too.