Supplying Commercial and Industrial Matting Since 1985
The Wholesale Matting Company Ltd has been supplying commercial and industrial matting to New Zealand businesses, schools, government departments and sports clubs since 1985. The Wholesale Matting Company Ltd client list includes such national landmarks as; The Aotea Centre, Parliament, Christchurch Casino and Coronet Peak and other high profile locations. More recently we provided matting to Weta Workshop, Toshiba for the RWC, Burger King and our local fish and chip shop.
To businesses in nearly every New Zealand Town
The Wholesale Matting Company Ltd have supplied matting to practically every town in New Zealand. Our loyal and extensive customer base includes schools, retailers, rest homes, public swimming pools, workshops, offices, camping grounds, the hospitality industry, the motor industry, service stations, supermarkets, holiday parks, right down to your local dairy, fish & chip shop and TAB. We work from our little hub in Tauranga and ship mats to every corner of New Zealand.
Our Business Philosophy?
We respect everyone that contacts The Wholesale Matting Company Ltd for advice and we do our level best to provide practical, economical solutions. We want our customers to recommend us to others and the only way to achieve that is to make it easy for you to do business with us – every time.
We Provide Options
We operate similar to a brokerage; we source all our products from either imported or local suppliers. This means we may have several suppliers for the same product but it also means we can operate independently without bias to any one particular supplier or brand and offer the best price. It also means The Wholesale Matting Company Ltd is not 'in bed' with anyone nor do we have sales targets to meet for any supplier or brand.
To quote the assessment of one of our customers: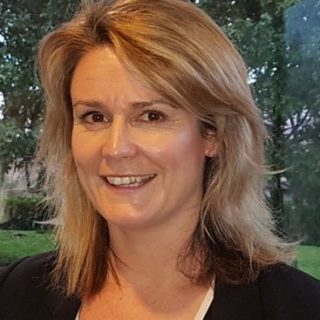 Kim and her husband Shane took over The Wholesale Matting Company in 2017. Kim left behind 19 years of being "Mrs Death" the Primary School teacher and is enjoying the challenges and rewards of running a business.
Kim and Shane have two rock-climbing obsessed school aged boys. When not at work, Kim can be found on the Devoy Squash Court or sweating it out behind the drums with her rock covers band 'Decibel'.
Kim is proud of the great service and products given to customers by The Wholesale Matting Team and loves establishing relationships with customers.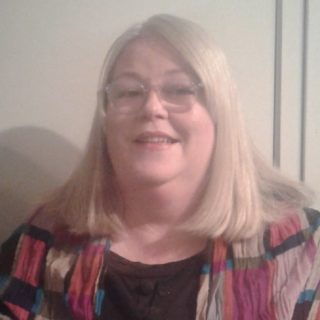 Lyn started working for The Wholesale Matting Company in March 2004 as Administrator now she is on the front line. So when you call you are 9x out of 10 most likely to speak to Lyn, she answers all website enquiries. Her matting knowledge is excellent and can quickly point you to the mat that will best suit your needs.
Her Career
It started with Wilson & Horton working in the advertising department for the NZ Herald. In the mid 1980s she left to do her OE. 15 years in London she has worked for many companies as either a temp or as a permanent, some of her more famous jobs were with The Times Newspaper, The Wisley Golf Club (she claims to have met many rich and famous people, including Vincent Price, the Sultan of Brunei, Ronnie Corbett to name a few), jobs with Coca Cola, Visa, the Arts Registry, The Wellcome Institute, Hermes and John Lobb Shoes and last but not least she worked for a private investigator, who carried out many covert operations.
A long and fruitful career in administration and marketing. It makes her very well rounded and talented and very capable of putting her hand to anything. She is very down to earth and has the ability to relate to all people from all walks of life.
During her years in London she completed a first degree in Management over 5 years working full time and studying part time and then switched to full time study to complete a Masters' degree in Marketing.
Lyn is a single mum of one growing lad (now over 6ft tall), she enjoys keeping an eye on the property market, reading, arts & crafts and is our resident foodie.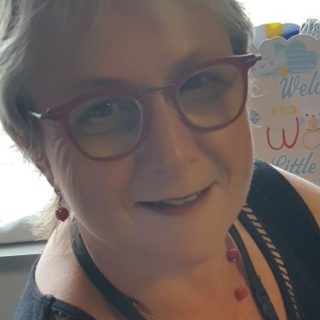 Cheryl is no stranger to office administration, having spent 19 years owning a business, and in recent years working as a senior accounts administrator for the local DHB.
Cheryl's varied business background provides the perfect foundation for her position here with us.
Raising three children and juggling running her own business , Cheryl is used to dealing with the unexpected and working on a range of jobs simultaneously.
She loves her ever increasing number of grandchildren almost as much as her puppy according to her children. Loves riding her motorcycle or just getting away in the motorhome.