Description
Natural Seagrass
Renewable Source
Can be used in almost any interior setting
Can be loose laid or fixed
Shades of beige through to yellow, with traces of brown, red and green
Colours vary from bale to bale
One square = 305 x 305mm approx. (12in x 12in)
One row = 9 squares or 305 x 2745mm (12in x 9ft)
One bale = 36 rows or 2745mm x 10.98m (9ft x 36ft)
Seagrass Squares are sold by the square, row or bale. This product hasn't changed in over 30 years and is still a great option for conservatories, holiday homes and seaside homes
​When purchasing less than a row, individual squares may come loose. You may have to join squares together to achieve your overall size.
Find out how to stitch seagrass squares together.
If you have to cut the squares to fit a room – using a clear drying glue will prevent fraying.
TESTIMONIAL:
Hi Spencer, Just wanted to get in touch to say that everything went smoothly at this end, and send you a pic of it finally in my flat. It looks good and is making the place smell really nice as well.
Kind regards, Sonja (Scotland)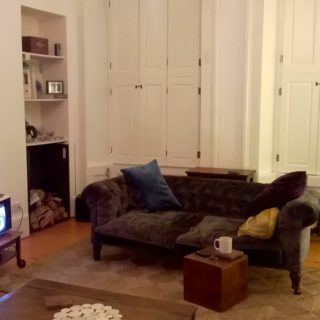 All the photos you see here are from real people who purchased Seagrass.