Description
The Perfect Gift
Organise a logo mat for Dad's man-shed or office. We can print any design (as long as it's not copy-right) onto any size mat you like – just email us your design and we will send back a no-obligation proof.
These mats absorb moisture on wet days and keep the man-cave cleaner (happy wife)
These mats aren't a cheap knock-off but the genuine article and will last your dad years.
You can use one of our designs or create you own personalised mat just for your dad
He may not need it but he will love it and it will be the gift that he keeps for a long time.
SIZE:       600 x 400mm
Price:      $75 inclusive of freight & GST to anywhere in NZ.
How it works: You send us your design or choose one of ours.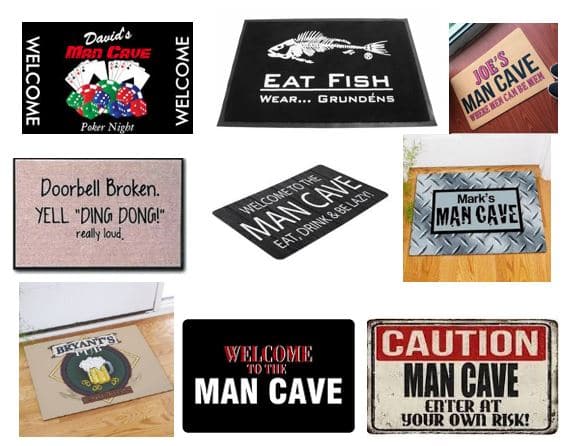 We produce a proof for you to sign-off (no obligation).
We print the mat.
Delivery time from sign-off: 4 weeks approx.
E-mail us your design – JPEG, GIF, Tiff or PDF – sales@mats.co.nz
Last day for orders to arrive by Fathers' Day is 15th July 2019.
Don't dilly dally call us today and get the ball rolling.
0800 64 65 66
​