Just wanted to say thank you and how awesome the mats are – they are perfect to stop people slipping on our veranda. Better than we had hoped and thanks for the fast turn around.
DEBBIE from Twig Centre
25 January 2022
What a superb job and outcome with the Four in One Safety Matting. Your installers were a delight to work with, and we truly admired their work ethics.
With many queries on products, I thank you for your suggestions and help throughout many emails.
JENNY from URBA APARTMENTS
November 2021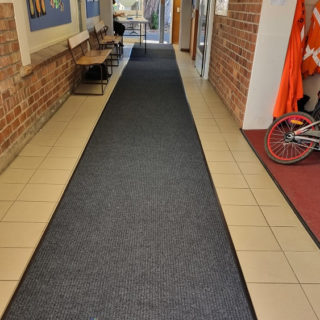 We are impressed with the mat. It looks great and stays in place.
MT ROSKILL SCHOOL
November 2021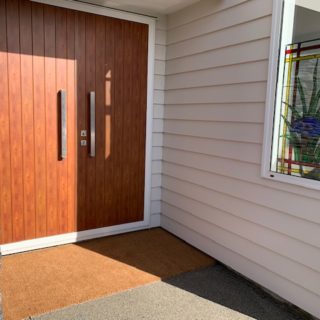 Mat arrived in great time and shape. We love it and think it makes our entrance!
CHRISTINE R.
October 2020
The logo mat looks so incredibly amazing!  Out logo has come up better than we expected as our "C" can prove quite challenging.
I can not thank you enough for this beauty if looks so sharp and so professional – much better than the drab mat we had.
We absolutely love it and am so thankful to you for your excellent service and patience.
Love, love, love it thank you so very much Lyn!!
ADELE
June 20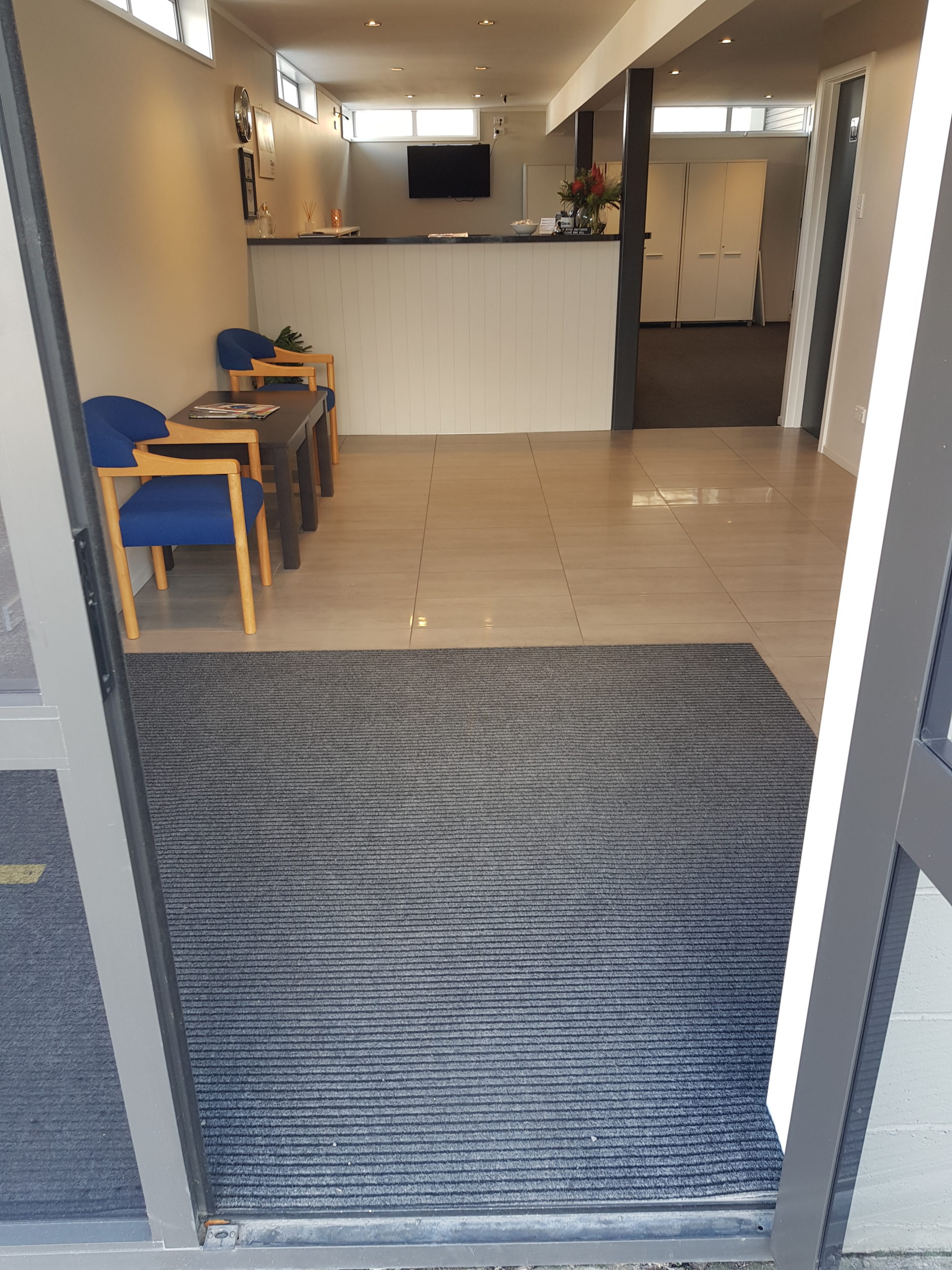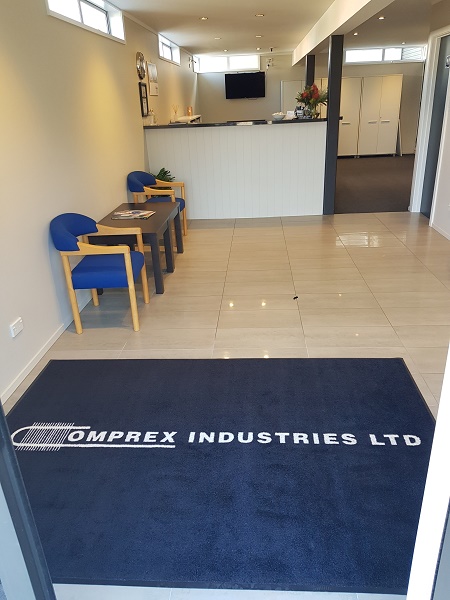 The Moisture Plus mats arrived yesterday! They look great and will make a big difference in this wet weather. Your service was absolutely outstanding.  Thank you so much for everything!
KIRI
June 2020
Oh my goodness!!  I love my Hairdresser mat.  For the first time in years my knees aren't killing me after a full day's work. Thank you!
LYNETTE
June 2020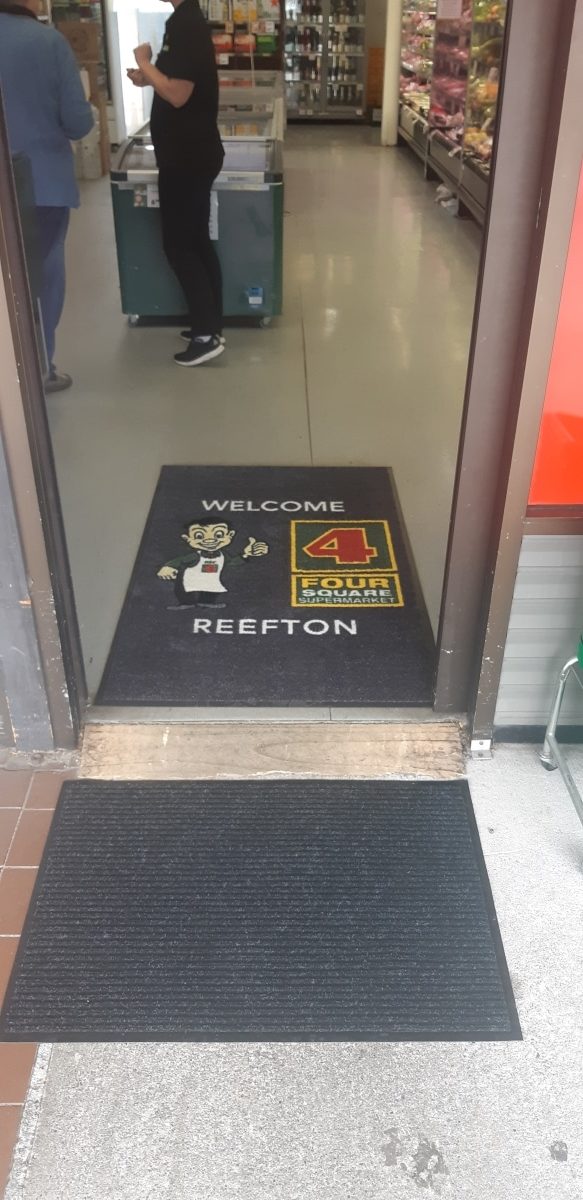 Mat arrived this morning. Looks great. Thanks for your work on it.
FOUR SQUARE REEFTON
March 2020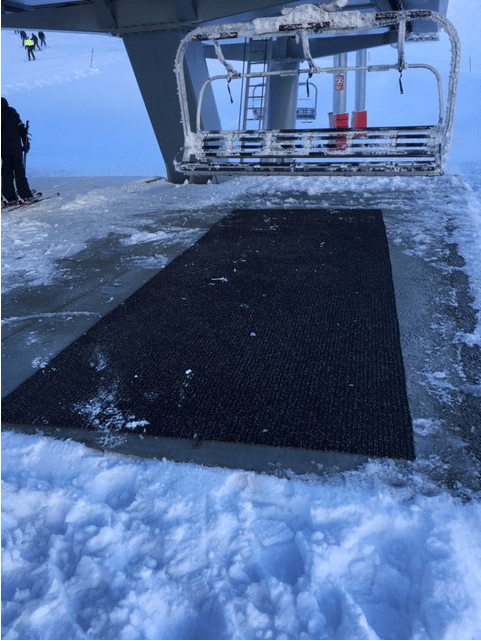 A picture of your Four-in-One that allows us to unload our foot passengers with no slipping.
RENTALS, RETAIL, LIFTS
MT. HUTT SKI AREA
July 2019
Thank you for your email checking on the mats.  Yes, they are perfect, the departments they went into are very happy with them 🙂
NEW WORLD BLENHEIM
January 2019
The Terra mats ordered last year have proven to be great mats to use for our business, so look forward to receiving the ones ordered today. You offer a great service as well. Thank you for your help. 🙂
VIVIEN from RIVERVIEW 2006 Ltd
December 2018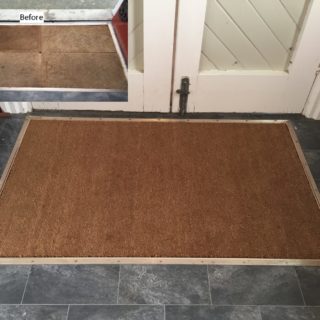 I just want to say thank you for the very good service I received, on behalf of the Lincoln Union Church, with the purchase of a coir mat. All has been very good- from your friendly & helpful response to the delivery. 
See photos of the the old 4 mats, & your new one. Looking very good.
LINCOLN UNION CHURCH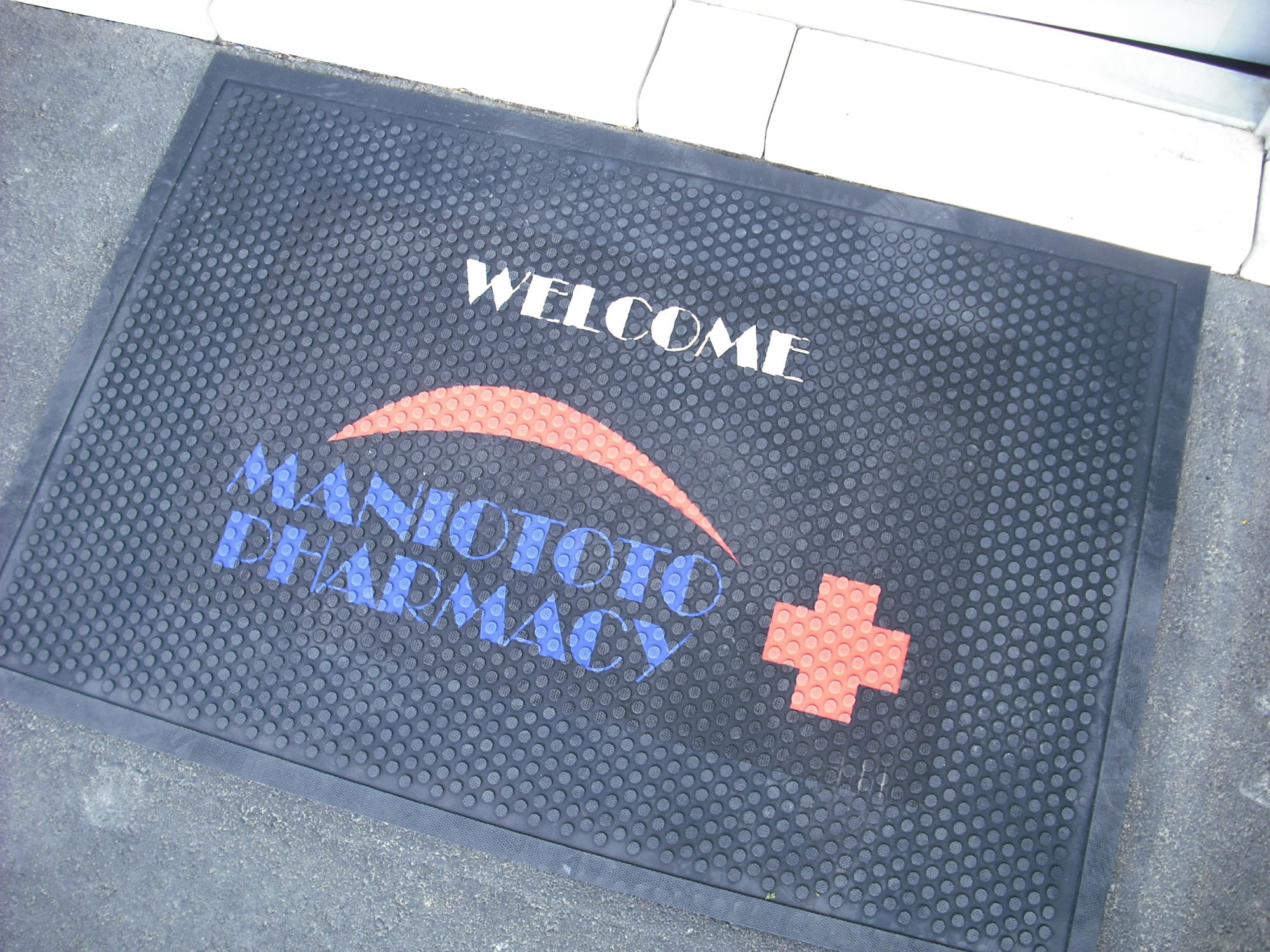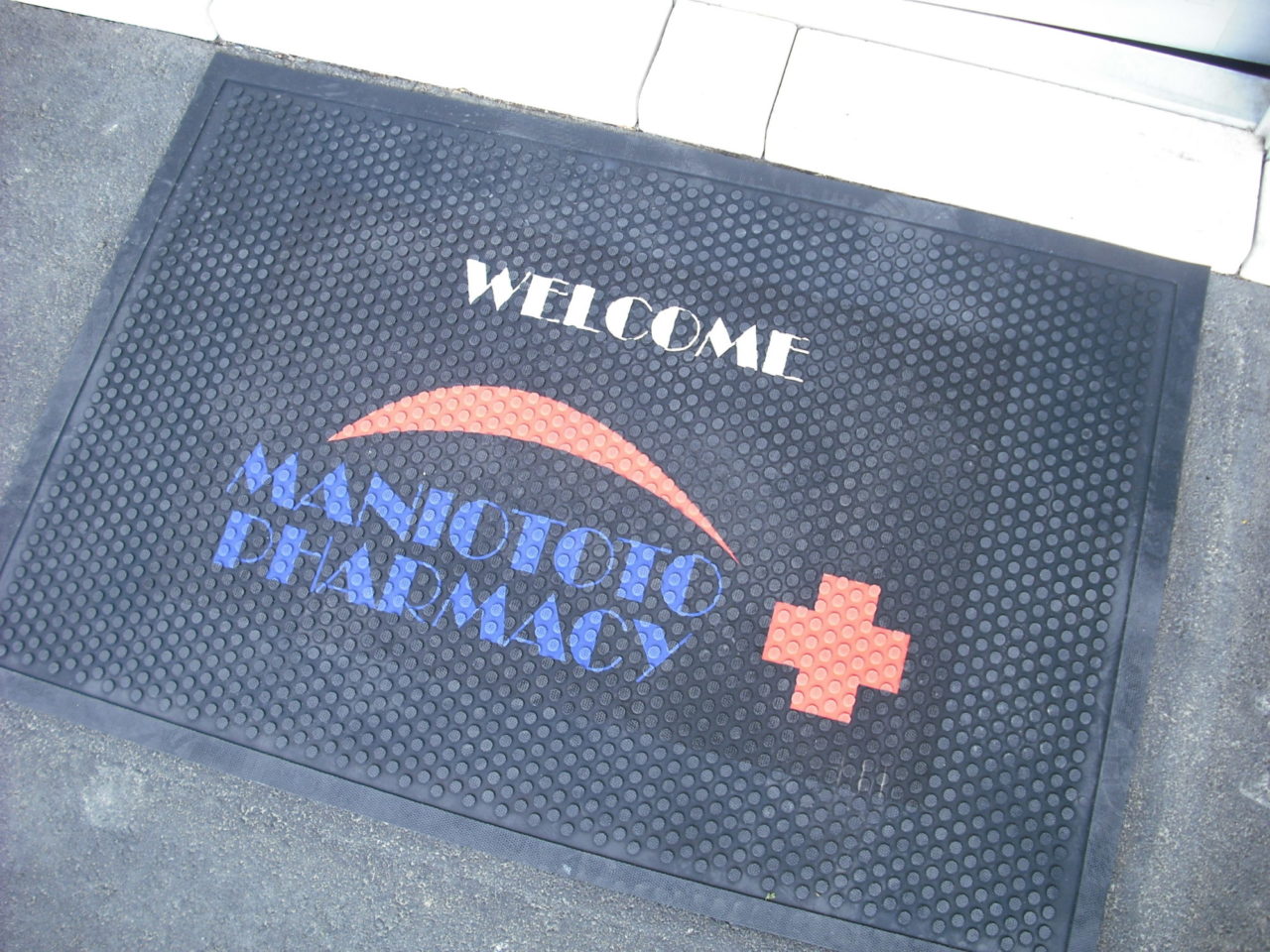 We've received the mat and put it into action. It looks great thanks.
MANIONOTO PHARMACY
December 2018
Lyn quickly understood what I was wanting.  The mats were received on time and our company is very satisfied.
We received value for money and excellent service from Lyn.
JIM
April 2018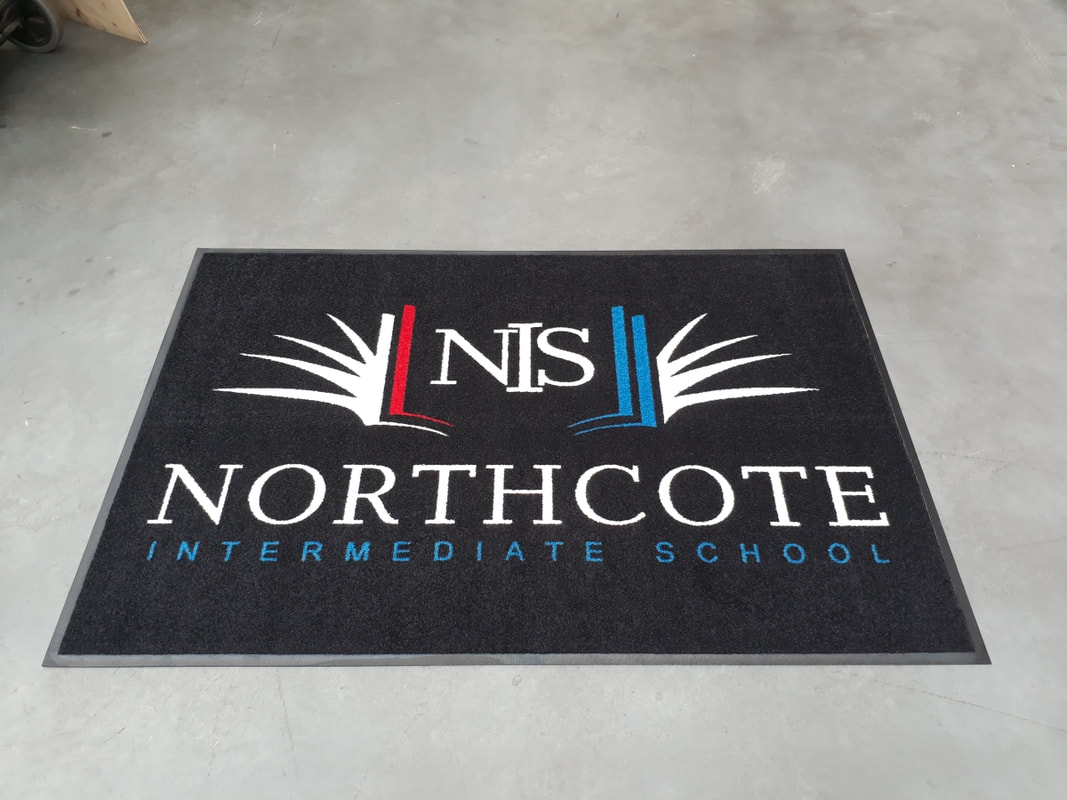 The mats have arrived. They look amazing.
Thank you
BEN
March 2018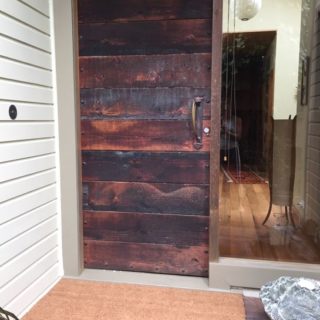 We were very happy with the prompt service and delivery of our coir mat. It looks great and it fits perfectly thanks!
LIZA
February 2018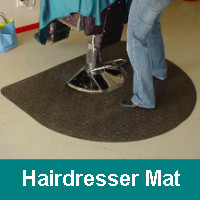 I want to thank you so much for the professional service and advice. I have been hairdressing for over 39 years and my poor feet get a thrashing.
I now work from home with the full appointment book and I have been working on this mat for a day now and its like walking on a cloud. Its going to help with my fatigue and sore feet.
I've just finished a 12 hour day and my feet and legs feel the best they've been in years after that hour stint. Thank you so much for your help and I'm enjoying my purchase.
HEATHER MODE HAIRDESIGNERS
October 2018
I'm very impressed with your service as the mat arrived at work before me this morning… my staff were delighted to retire the old broken one! Many thanks!
SALLY – Cafe Owner
December 2017
Mat arrived late yesterday – bloody great / just what I needed – many thanks for your guidance.
Keith W. – KSEW
August 2017
Thank you for your help on this one, it was tricky trying to find the right mat at the right size for reasonable price.  Great Service!
LIZ
July 2017
Thanks for your prompt reply.
I have found your staff very pleasant and professional to deal with.
DARREN – Site Manager
March 2017
Many thanks for the quote which we accept. Thank you also for arranging delivery. Thanks again for your superb service of which I would happily recommend to anyone.
KAREN – Principal
December 2016