Description
Broad-Rib
A high quality outdoor carpet :-
Polypropylene
Needle punched – good for all types of footwear
UV stable
Non-slip surface
Durable, heavy-duty performance
Suitable high traffic areas
Keeps indoor areas cleaner
Keeps outdoor areas safer
Traps dirt, moisture, airborne allergens and irritants
Resistant to mould, fungus and insects
Compliant: tested and exceeds the New Zealand flammability requirements
Supported by a limited warranty.
An excellent option for inside cloakrooms, large entrance ways, supermarkets, retail outlets and shopping malls.
Outside on decks, stairs, ramps and walkways.
Broad-Rib has a wide ribbed pattern and is available in Light Grey or Dark Grey (Storm).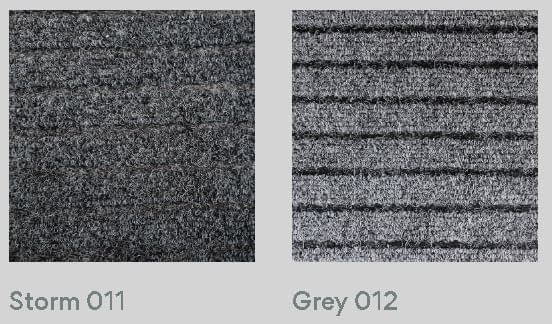 There is also Slim-Rib – a narrow ribbed pattern and is available in Black, Dark Grey (Storm) or Light Grey.
Both come 2m wide x 25m rolls.
Cut lengths also available.
This quality carpet has been manufactured to the same high standards we came to expect from Decord and Widetrack.
Call us today for a quote / measure & quote – 0800 64 65 66.