Description
For Schools Only:-
Terra Plus
Another great polyprop carpet top mat with a waffle pattern but this product has a vinyl backing and is suitable for both inside and outside (sheltered) entrances.  No edging. Will not fray or curl.  Only one of each size.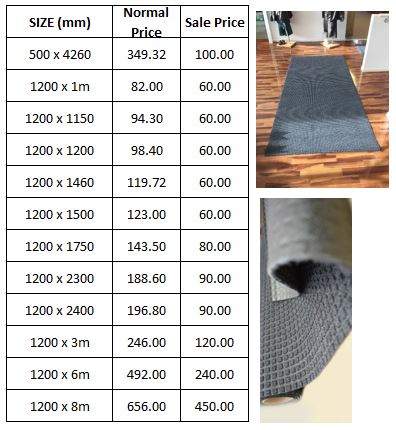 Guardian
Guardian is back: New and Improved.  Chevron pattern to really scrape feet clean in any direction. Made partly from recycled fibres, has the feel of a carpet top mat.  A recycled rubber crumb backing that will not slip on hard floors.  Use in any wet area or entrance way, suitable for outside use . 10mm thick.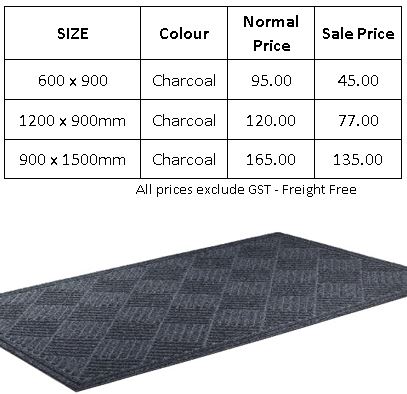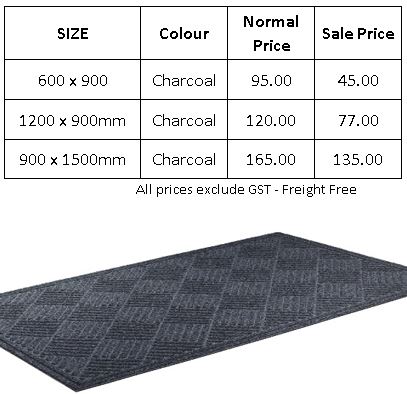 Indoor Carpets:  Recreational & Banquet
Both of these carpets are so useful for schools.  Polyprop carpet tops with a backing.
Recreational Carpet is has a latex backing.
Banquet Carpet has a gel backing
This is the ideal product to use at school events to protect the hall floor, or use on the stage during performances.  Roll out for the kids to sit on too.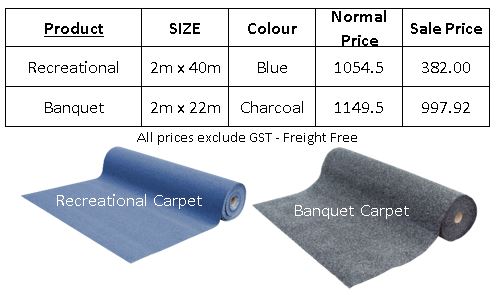 Moisture Plus
A must have for many schools, polyprop, ribbed carpet that wipes feet, absorbs and has vinyl edges.
Miscellaneous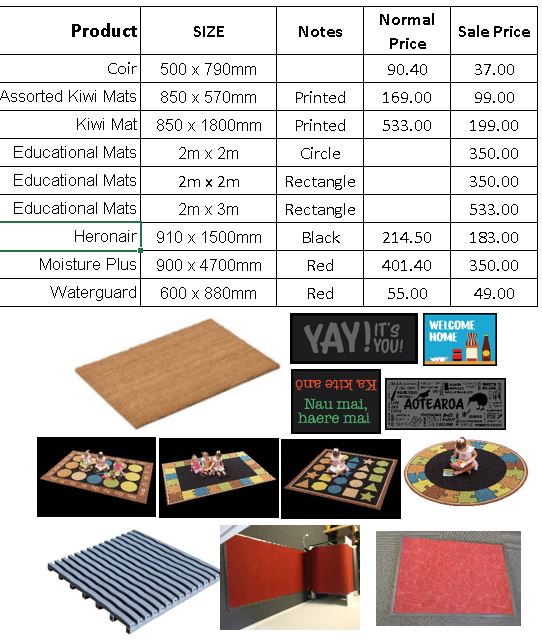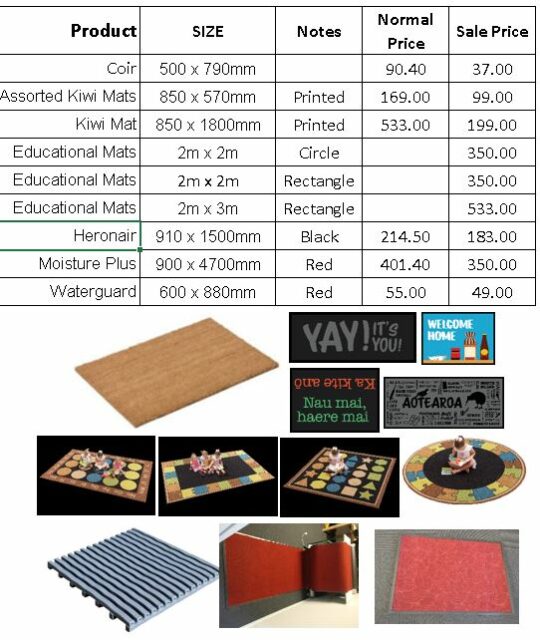 Brush Step
This must have external entrance mat is on special again by popular demand.  Rubber backed with edging.  Looks like a carpet top mat but is designed for outdoor use.  Two fibres are used; one is a polyprop carpet that absorbs moisture.  The other is a special filament fibre that brushes feet clean. UV Stable.  Long lasting.